AI personalization for vacation rental managers
Predictive Search boosts revenue for Colorado luxury property manager.
Predictive Recommendations improve website engagement for 500+ unit UK property manager.
Predictive Recommendations project guest interests & affinities for international luxury home manager.
PREDICTIVE PERSONALIZATION ENGINE
Continuously more effective Hospitality personalization
Predict intent and preferences faster
Connect your data to start personalizing instantly, including to new anonymous visitors based on real-time behavior and similarities to current customers.
Boost listing discovery and engagement
Be more relevant from the jump to get more first-party data faster. The more engagement and intelligence gathered, the better the personalization gets.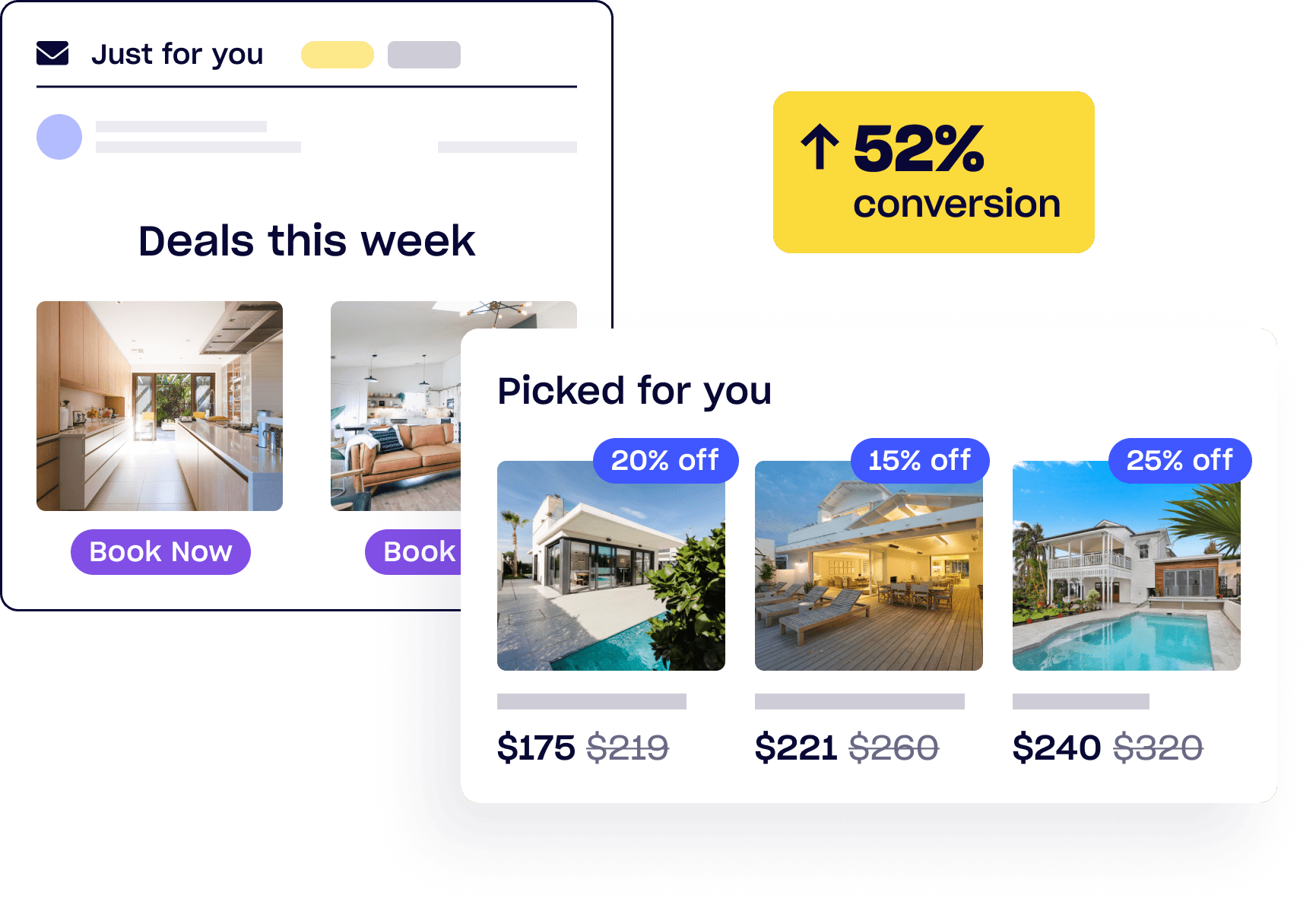 Drive more and more direct bookings
Drive the initial reservation sooner and progressively personalize further product offerings to increase booking value and improve customer experience.
Get a consultation from a Predictive Hospitality expert

"The big goal of bringing Aidaptive on board was to push towards the direct booking contribution. So making sure we're getting the right properties in front of the right guests and making sure we're using personalization throughout that user journey."
Dale Smith
Founder & Director, Host & Stay
Or continue exploring Aidaptive Predictive Personalization…
Predictive
Recommendations